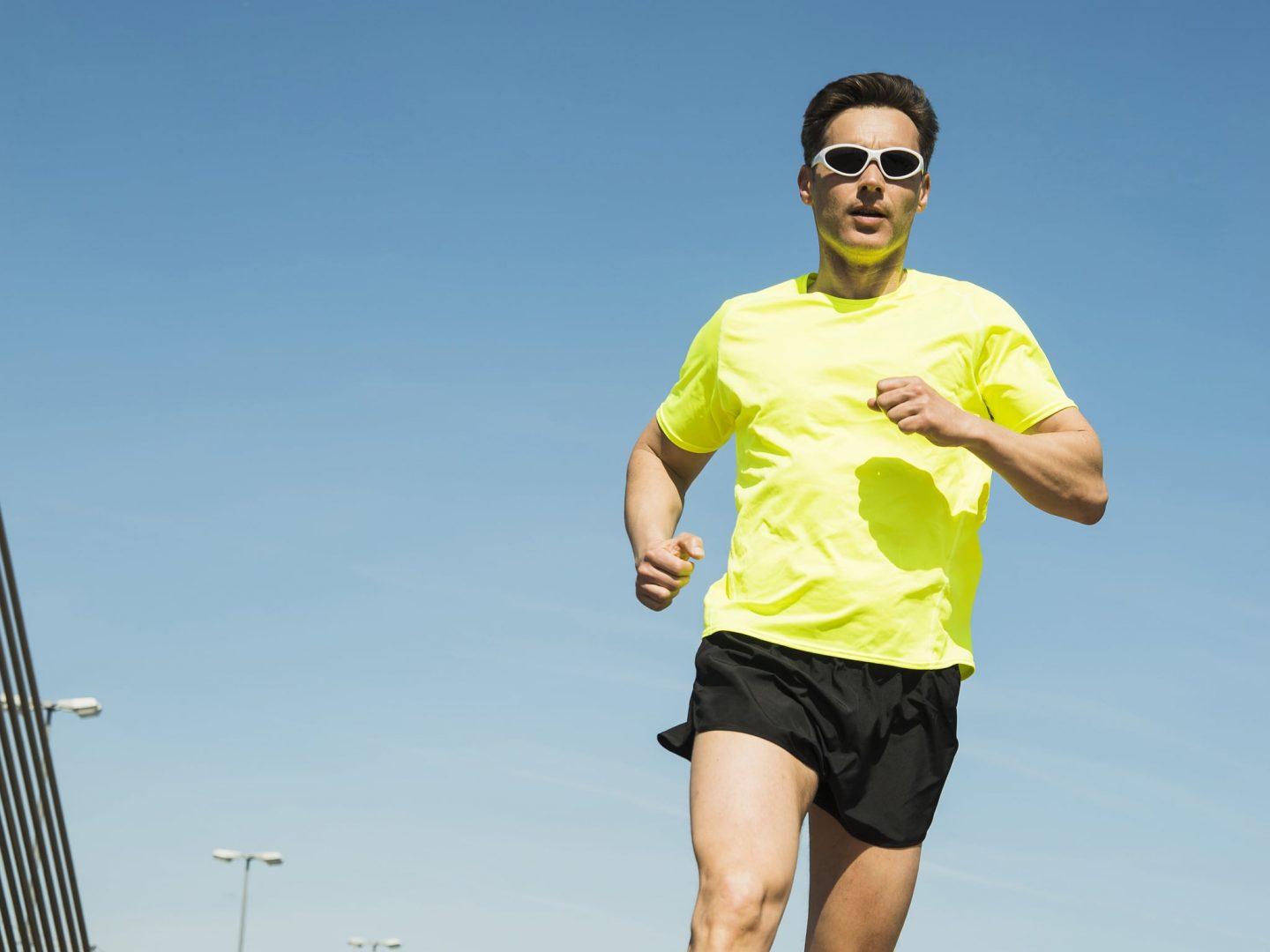 Running in Style
If you want to run in style, you need to purchase a good quality pair of sunglasses. With so many options on the market it can be difficult to know where to start looking. Which is why this blog focuses on a brand called Goodr. 
What are Goodr running sunglasses?
The founders of the brand we now know as Goodr wanted to create a product that was fun and inexpensive. With so many running sunglasses on the market that are expensive, over-engineered and aesthetically unappealing, they created a range of shades that were stylish, performance-orientated, affordable for everyone, and above all else – fun!
The stylish nature of Goodr sunglasses pays off, as they hold up, regardless of whether you are taking them out on a bike, for running, or you're just wearing them casually as you go about your day. Goodr sunglasses in Australia use textured silicon ear pieces and a special grip coating to ensure that your glasses always stay comfortably in place.
What are some of their product options?
The folks over at Goodr certainly know how to create eye-catching products. With hilarious names, such as "Nine Dollar Pour Over" and "Whiskey Shots with Satan". Their products offer a sense of finesse, style and elegance that competitor products just don't have
Running sunglasses by Goodr have four main product lines
This range is the classic regular sized running sunglasse

Anti-slip
They have polarised performance
Extremely affordable, with a starting price of $25
This range offers wider frames with longer arms and larger lenses
The have polarised performance
Extremely affordable, with a starting price of $35
This product has a flattening cat-eye shape, and they are styled primarily for running
They have polarised performance
Extremely affordable, with a starting price of $35
These are styled more towards performance, and are the lightest product in Goodr's range
Made primarily for biking
They have polarised performance
Extremely affordable, with a starting price of $35
What features do Goodr running sunglasses have?
Goodr sunglasses are equipped with an abundance of features. For example, all of the Goodr sunglasses in Australia are polarised to limit the amount of reflecting light that enters your eyes and also to reduce glare and make images appear clearer. Wearing a pair of Goodr is a good example of a company that works well to deliver performance and protection in one package. The result is an excellent selection of running sunglasses that will make images appear sharper and maximise your visual comfort and clarity.
All of the running sunglasses by Goodr are available in a variety of gradients and colours. If you wear one of Goodr's expertly crafted sunglasses you will be protecting your eyes effectively, because they 100% block any harmful rays such as UVA and UVB.
What are the benefits of wearing running sunglasses?
Now that we have explained the benefits of investing in a pair of stylish running sunglasses from a reputable brand such as Goodr, you need to ask yourself "why would this benefit me during my run?"
Here are some reasons why wearing a pair of specially formulated running sunglasses works in your favour:
They offer an extra level of protection from harmful UVA and UVB rays that could protect you from long-term eye diseases, such as cataracts, muscular degeneration and growths on the eye which are otherwise known as pinguecula and pterygium.
Casual sunglasses are unlikely to stay in place during your run due to the sweat you excrete. Running sunglasses are important for this reason – they fit!  
If you find a pair of running sunglasses that stays in place, you are protecting yourself from the elements, such as intense sunlight, dust, rain or even snow. These elements can cause squinting, unnecessary tension and distraction.
They will shield your eyes from insects as you run the distance. If an insect flies straight into your eyes during a lengthy run, you will be temporarily blinded, which could impact your position in a race as you begin to blink to ease your discomfort.
Remember, you should keep your faithful pair of daily sunglasses for casual activities such as lounging around in the sun, going for leisurely walks or driving. However, for more intense activities, such as running, cycling or other forms of outdoor vigorous exercise you cannot move past a pair of running sunglasses from a reputable brand such as Goodr.
Remember, you should see an eye doctor if you experience any of the following symptoms after wearing your new pair of running sunglasses out in the sun: difficulty driving at night, light sensitivity, dryness, frequent headaches, dryness, squinting, or an intense burning sensation. 
For any outside activities you undertake while wearing your pair of running sunglasses, we would still recommend that you wear a visor or cap to an added level of protection.