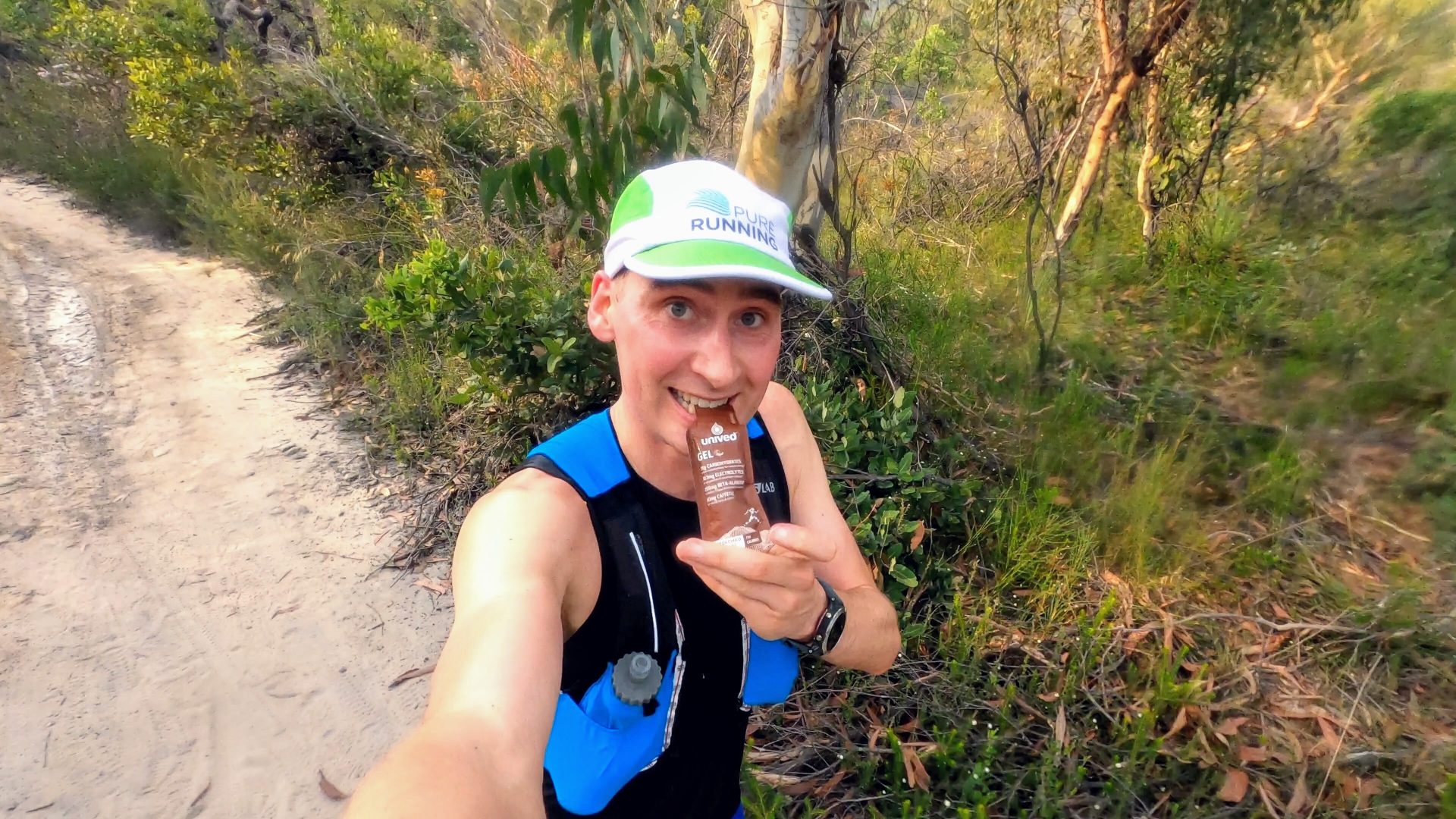 Running Gels – Honest Unived Review
I've been using a range of Unived running gels products during my training for an upcoming race in New Zealand. Here are my thoughts:
Unived Energy Gels – 110 kcal
I used the 'standard' version, with 110 kcal per pack, as these fit my personal fuelling strategy better than the 'Unived Elite Energy Gels' (with 190 kcal per pack). I really like the package design – the tab stays attached after opening meaning no chance of errant tab rubbish accidentally falling on the trails.
The running gels have a low viscosity making them very easy to consume. Flavours taste great with my favourites being 'Choc Mint' and 'Vanilla Caramel'. These will be a regular feature in my fueling for training and race day.
Unived Ultra Butter
These clock in with 400 kcal per packet – having 18 g carbohydrate and 32 g of fat. This breakdown means I found them more suited to longer days at lower intensities, as opposed to harder efforts. Really useful source of calories early on in adventures having significant power hiking portions. The taste and consistency are similar to smooth peanut butter.
Only downside to this option of running gel, or warning, was that these do need quite a bit of kneading before opening in order to remix solids and separated oils – a few times I hadn't kneaded enough and ended up with fatty oil over my hands!
Unived Elite Vegan Recovery Mix
I sometimes find these types of products can taste metallic and watery. However, the Unived Elite Vegan Recovery Mix sachets are easy to mix, with a pleasant flavour. I find these useful for the end of a run when I know there will be a significant drive/travel until I can get some real food into me. Importantly, I don't treat these as a replacement to eating actual food, but more to tie me over, and prevent 'ravenous' hunger, until I get to food. Favourite flavour is the 'Coco Turmeric Latte'.