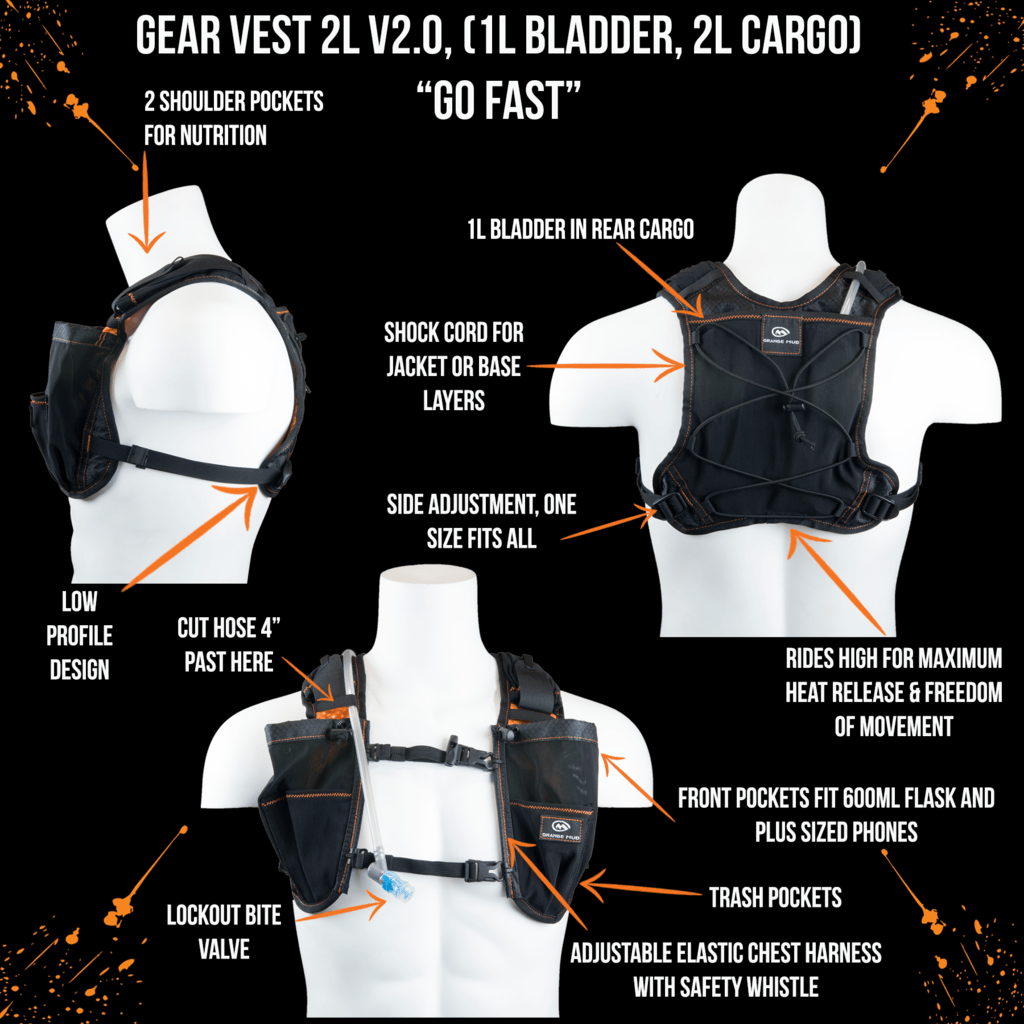 Orange Mud Gear Vest 2 Litre Review
By Steve Bell. Steve is an ultramarathoner and co-founder of Sydney Harbour Runners (https://www.facebook.com/sydneyharbourrunners), one of Sydney's biggest free running clubs. The club runs from the Bristol Arms on Sussex Street every Tuesday at 6pm. They have multiple distances and paces, so there's something for everyone.
The Orange Mud Gear Vest 2l is a great all-round pack for both beginner and more experienced trail runners. It's a light-weight, easily adjustable pack with a large pocket in the back for the bladder and two front pockets with ample space for mobile phones, nutrition, or soft flasks. There's also a small pocket on each shoulder which I found great for storing my car keys while I ran. The bladder is also removable, so you can use the back pocket for storage and stuff a couple of soft flasks in the each pocket instead. I tried it both ways and probably preferred using the bladder so I could keep the mobile on hand to take pictures.
There's only a few minor niggles: like many other packs on the market, the chest straps have a tendency to loosen while you run, so you might want to tie them off so this can't happen. Also, the pack tended to want to drift backwards, since the majority of the weight was in the bladder on my back. After adjusting all of the straps, this movement was greatly reduced. A final downside was that when the bladder is full of water, there isn't much room in the back for storing gear, and you have to use the front pockets. This isn't much of an issue on shorter runs where you wouldn't be carrying much anyway, but you're not going to be completing UTA50 with this pack. For that, I'd recommend the adventure pack.
Overall, a decent pack if you're looking to hit trails for a few hours. Be sure to adjust the pack as you go, else tie off the chest straps or get some safety pins to stop them from loosening.