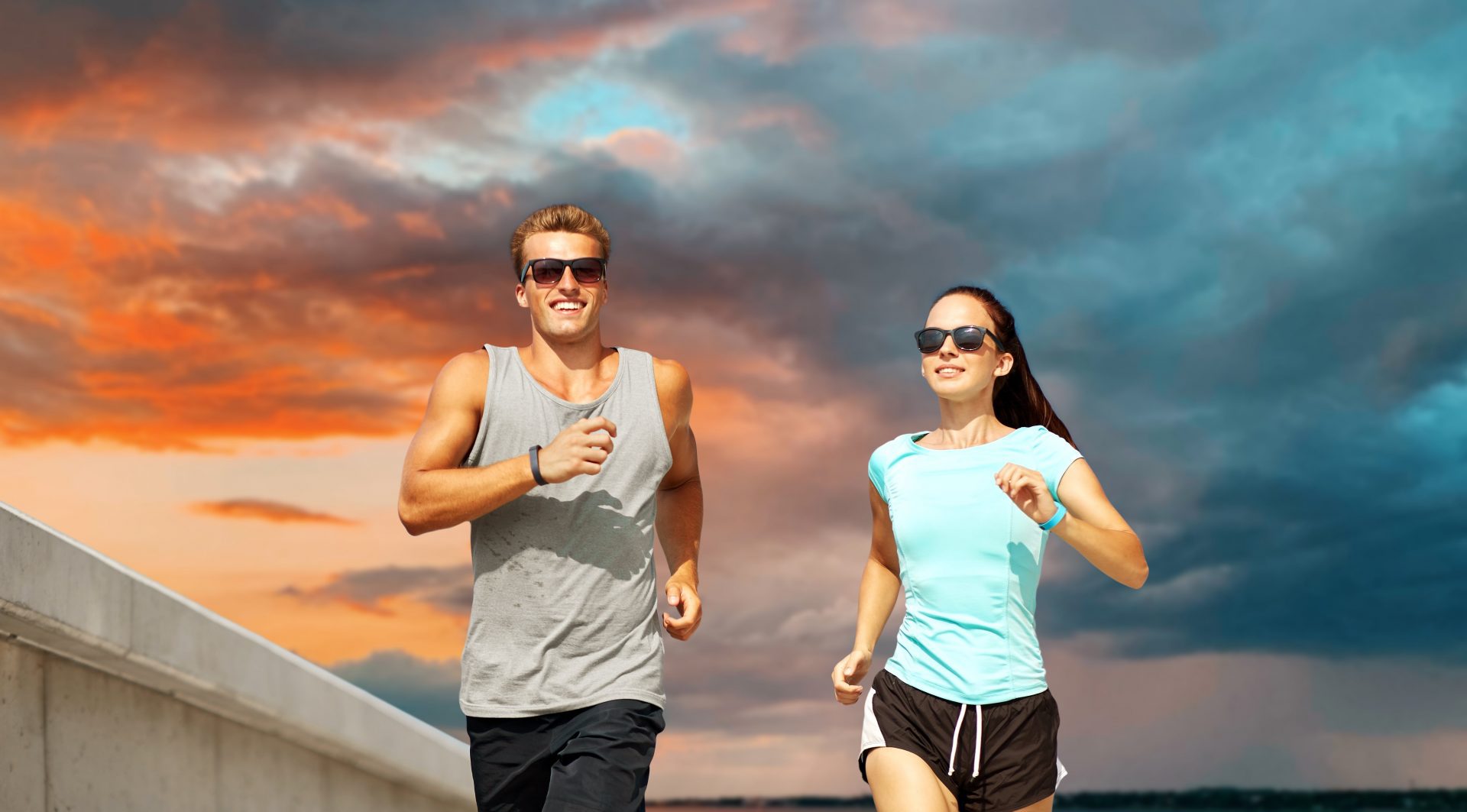 Choosing The Best Sunglasses to Run In
Whether you're a long-time runner or just starting out, there's one thing you should know: the perfect pair of running sunnies doesn't have to break the bank. Finding a pair of sunglasses that provides comfort, protection, and function all while looking good on you can be as simple as finding the right sunscreen. Below, we talk about what makes for a great pair of running sunglasses so you can make a more informed purchase. 
Why do you need running sunglasses?
Just as your body needs sunscreen to protect it from sun damage, and your feet a pair of well-fitting shoes that provide proper support, so do your eyes need comfortable protection when you are out for a run. 
Wearing a good quality pair of running sunglasses protects your eyes from getting tired by reducing glare and the need to squint or strain. It is also a physical shield from the debris that flies up towards your face from the road or passing vehicles. Adequate UV protection in the best sunglasses to run in also benefits your eye health and skin around the eyes in the long term. 
What makes an ideal pair of running glasses?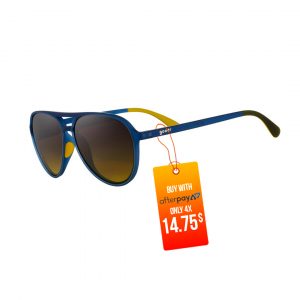 There are a few key things that go into making one of the best sunglasses to run in. Before you invest in a pair, make sure to look out for these qualities: 
Polarisation: A proper pair of running sunglasses are polarised. Polarised lenses filter out light in a horizontal orientation, like the glare that bounces off a body of water, street signs, or a car hood. This means that not only are your eyes protected from UV rays, have reduced fatigue, increased visual comfort, and boosted contrast, you also won't have to be squinting or compromising your field of vision the next time you are out running on a sunny day. 
Grip and fit: A good pair of running sunglasses should have the right fit and adequate grip on the nose bridge. This is so they do not slip down your nose or bounce around as you are running. They should also be relatively lightweight and have a large enough frame to shield your eyes. Don't wear a pair of sunnies that don't work for your head shape as they will only cause headaches. 
Adequate UV protection: Sunglasses that have lenses which block up to UV 400nm (nanometres) mean that your eyes are fully protected. UVA rays are known to cause wrinkles and cancer, while UVB rays cause your skin to burn. Oftentimes, very cheap lenses have very poor optics. These will not offer the necessary UV protection or clarity as a pair of quality lenses. Proper UV protection means better eye health and less sun damage to the delicate skin around your eyes.
Protection from the elements: It's a good idea to have a few different designs of running sunglasses on hand to wear in different environments. For instance, low-light running sunglasses are specially designed to reduce eye fatigue if you're running at dusk, dawn, and on overcast days. On the other hand, single gradient lenses that are dark on top and lighter on the bottom can cut glare from the sky above but allow you to see clearly below, making them perfect for trail runs. 
Why do regular sunglasses just not cut it?
If you pick up a pair of sunnies from the petrol station, they might work in a pinch. After all, every pair of sunglasses sold in Australia must be tested and labelled according to the Australian/New Zealand standard as of July 2019 to provide protection against solar radiation for general use. However, not all sunglasses are created equal or suitable for running in. 
The plastic that a cheap pair of sunnies is made from might easily crack or wear against your skin, be too heavy, and will likely not have any anti-slip properties built into its frame. Without the proper grip, there's nothing to keep them from sliding down your nose as you work up a sweat. Also, just because the lenses have a dark tint doesn't necessarily mean they will provide any or enough UV protection. 
So if you are going to commit to running, invest in a pair of the best sunglasses to run in that will benefit your eye health and overall safety in the long term. We say this because whenever anyone asks us a question like how to keep glasses from falling when running, we tell them that it comes down to having the right pair in the first place. 
The running sunglasses we love
As runners ourselves, we understand the difference that a good pair of running sunnies can make. Which is why we're avid fans of Goodr sunglasses – the fun, fashionable, and functional sunnies that everyone can afford. Really, the price of a pair of Goodr running sunglasses starts from just $25. Not only do they come in all sorts of stylish designs, but their anti-slip properties and polarised lenses also make them a far better choice than a pair of overpriced, over-engineered sunnies, or ones you pick up at a service station. 
Really, Goodr is good
Goodr's range of sunnies don't slip or bounce, and are all polarised. They've created a line of sunnies that cater to different needs and running environments. So whether you're running in low light conditions, along an inner-city road, on a dusty trail, or a marathon, their hugely comfortable designs are adapted to protect you from the elements so you can just focus on running. 
Plus, they come in a range of fun designs that are easily affordable. From our own experience wearing them and countless reviews from seasoned runners, we can happily say that the cool folk over at Goodr have designed some of the best sunglasses to run in. Check out our full range of running sunglasses online.