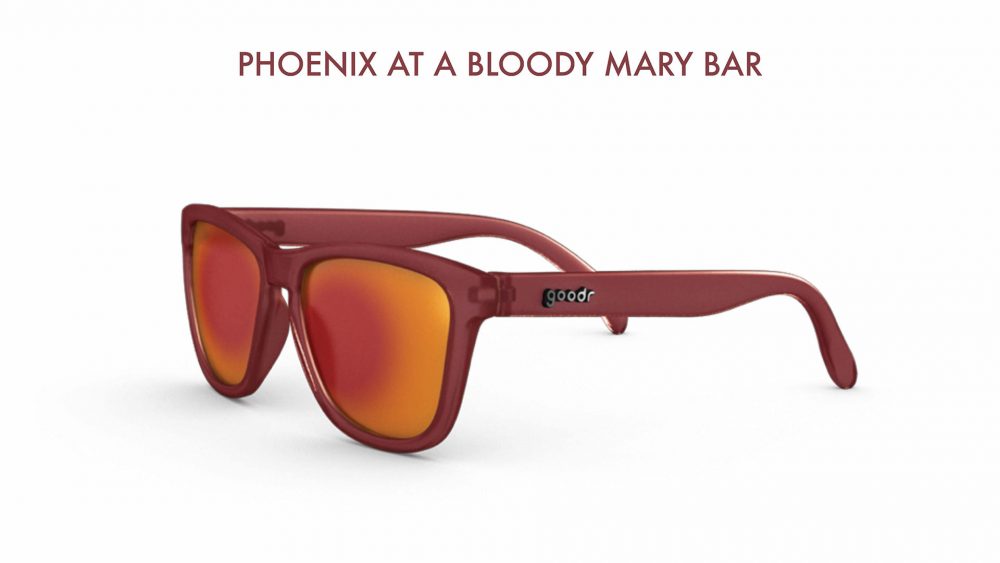 Goodr Sunglasses Again
This awesome review is based on a true story!
Ok, so I was excited to get these bad boys.  When they arrived I was thrilled; the packaging was impressive, fresh and intriguing.
I proceeded to try them on, and they were surprisingly robust and high quality.  The price point is excellent, so I had assumed that they were not going to feel lux - but they did, they were awesome.
Here is the thing though.  My husband came in, looked at them and said: "can I try them on?".  Foolishly, I handed them over.  He declared that they were excellent, "just what he had been looking for" and stole them off me.
Over the past two months, I have been admiring these sunglasses from afar - well not too far, just across from me, when I sit next to my husband.  He wears them a lot when he drives when he runs, when he goes skateboarding.
I am giving these a 5 out of 5 - because my husband is super fussy, super snobby about what he wears and if they were crappy, he would have proceeded to give them back to me upon his initial inspection.  I have to concede that they did look better on him than me.  I now have the black pair, which I love.