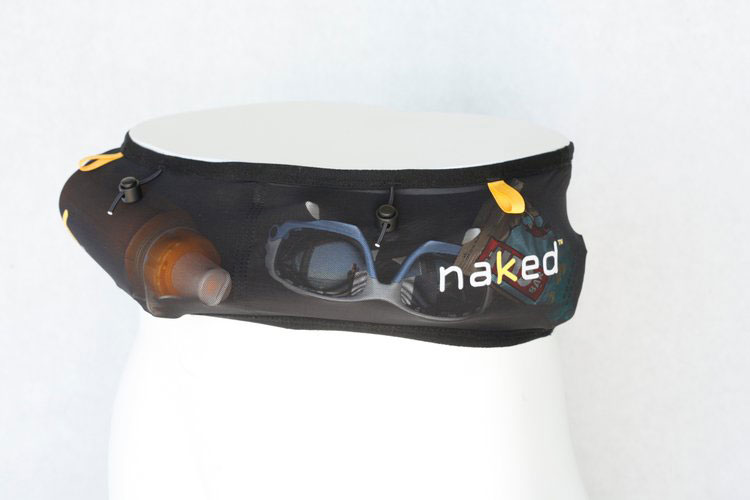 Running the Sixfoot Track Marathon with the Naked Running Band
https://purerunning.com.au/product/naked-running-band/
Andy runs approximately 100k per week and races distances from 5k – 100k. He has a young family and corporate job, but still manages to balance them with his running effectively. He has represented Australia seven times in the 100k World Championships, broke the Guinness World Record for the fastest marathon dressed as a Monk (2h 43 mins) and won the NSW 5000m Masters in February 2019. It's fair to say he's still running well at 45! Over to Andy…
My main running goal this year is to focus on the 87km Comrades Marathon and try to run a solid sub 7 hour time and PB there in June.
I started the year focussed on speed and ran a couple of 5,000 track races in February, winning the NSW Masters title for my age group (40-45). Then my focus changed to some longer hilly runs as I had entered the Sixfoot Track Marathon, 45km of trails across the Blue Mountains.
I decided I needed a fuel belt for the Sixfoot and Comrades races and liked the capacity of the Naked Running Band (2+ litres) as I planned to carry 8-10 gels plus a few other bits. I like to be able to control my own nutrition.
The Naked Band doesn't have any of the plastic fasteners other belts use and I couldn't see any potential friction points. Another attraction is the multiple sizes (12) available meaning one to match my waist exactly. I wore the band a few times in 10-15km training runs and then in the race.
The band performed perfectly at Sixfoot, didn't move or slip, didn't bounce, not even on the fast downhills (I ran a few kms at 3 mins 45 per pace) and I forgot it was there. The pockets are huge and it was easy to pull out gels on the move using the little yellow loops rather than fiddling with zips. I was also able to spread the gels evenly around my waist. For those that know the race, you have to wade across the Cox's river and everything stayed evenly in the belt through the crossing.
The band dried quickly after the river and stayed in place nicely through to the finish, no bounce, no chafing and nothing fell out. I managed to pull out all the gels easily through the 45kms.
I actually kept it on after the race too with my wallet and phone in. Handy post race too!
Will use the band for my upcoming long runs and some fast tempo runs to hold gels nicely in place and looks like it will be perfect for Comrades.