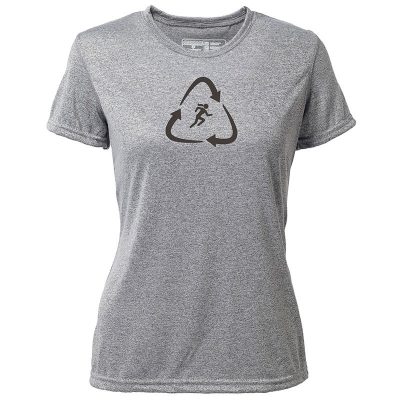 Why we love Atayne!
Atayne clothing is made using recycled materials.
Made from Repreve®, a recycled polyester made from plastic bottles, when you wear one of their shirts you're helping minimise the impact on landfill along with saving energy and water. Just one Atayne Recycled Running Tee helps to prevent about 10 plastic bottles going into landfill!
All materials have been independently certified for safety – toxic chemicals and carcinogens have been eliminated from production processes and products.
They are a Certified B Corporation, a third party certification which is only awarded to companies that meet the highest standards of environmental and social responsibility.
All printing is done with inks free from hormone disrupting phthalates.
And as well having an environmental and social conscience, Atayne make really really comfortable running tops that perform. Lightweight, moisture wicking and temperature regulating these tops are perfect for trail or treadmill.