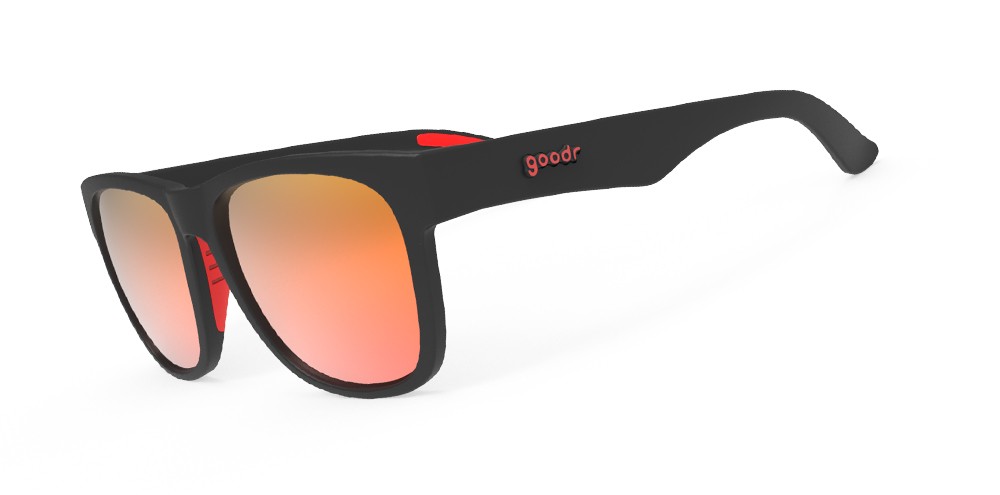 Running the Sixfoot Track Marathon in goodr Sunglasses
We only get one pair of eyes and it seems sensible to look after them. I always train and race in sunglasses in Australia. You can see clearer, keep things out of your eyes, keeps you relaxed rather than squinting and helps hide pain when you are hurting!!
I'll be honest I've been wearing expensive sports sunglasses for years but I always cringe when I drop them or the kids grab them, but cheaper models just don't seem to last, or look good and you worry about the quality of the lenses.
However, I heard some good reports on the goodr glasses and decided to give them a try. There are some cool colours but the black and gold "Whiskey Shots with Satan" match some of my running kit perfectly!
When I tried them on they fitted snuggly and the build looked pretty solid. And at this price, they looked like great value as well as looking good.
I have worn them for a couple of weeks now and they have been great on everything from short runs, fast intervals to the 45km Sixfoot marathon. No bounce, snug fit, comfortable and look great too.
On Sixfoot marathon race day it was cloudy and much of the course shady but the polarised lenses were still clear and glad to say I didn't trip over once this year (3 times last time I ran it!)
The lenses come up good when cleaned with the supplied cloth and despite having been dropped a few times, no sign of scratches or wear.
A funky new brand with a great product at a great pricing point. Thoroughly recommend them.